I am not feeling the Firday vibe too much today because I have to work on Saturday. It isnt all bad the weekends are usually calm so I will spend the whole day in blogger-topia and getting paid for it lol. My legs are KILLING me, for the reason to this go see my other blog and see my
pain
. I didnt think I over did my legs on Tuesday but the pain tells me other wise. Its funny and not funny all in the same breath and of course the wife loves poking at them and watching me scream. Now dont get me wrong I really dont mind this kinda pain, its the good pain but it is a real pain in the ass to sit down and get up. Walking isnt too much of a problem, but stairs can be a little bit of a challenge and forget trying to run. It wont last and I will be back at doing squats very soon.
I have a doctors appointment today for a physical, I have not had one in a while and all the drugs and booze should be out of my system.......pssst-i dont do drugs ;-)........The last time I had blood work done the dicktor found that my liver enzyms were a bit high. Well duh! I was out drinking the night before, come on now! But this time I am clean and sober, so lets see how this one cums out. I am sooooo not looking forward to the needles though, I hate having blood taken HATE IT! But what can one do, just suck it up and deal with it. 'Be A Man, Be A Man!'
But I have to be fast today, got to get payroll done and a few other things I have been putting off.
1) I have no idea to where, what or why. I just spit on myself when I saw this statue. I love the baby on the bottom getting the field goal punt LMAO!
2) My initials are PJ, now take a swallow and pass it on! PJ-PimpJuice is da bomb-diggity-bomb!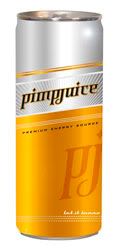 3) Good to the last spooge!
4) When asians attak!
5) One for the guys, and maybe the ladies ass well.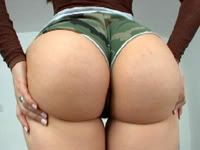 6) One for the ladies, and for some dudes ass well ;-). And yes I am secure enuff in my manhood to put up a pic of nasty man butt lol.
7) This has to be the best Valentine card ever!
8) When exercise goes wrong! But in her defense she has a pretty face and perky nipples, its a start.
9) More proof that my sense of humor is going to get me in trouble some day lol.
10) Now I have to warn you about the last one, its not for everyone. And for those of you who know me will understand***WARNING***
I likem round but but sometimes too much of a good thing is too much. Nothing agaist the chubbies out there even fat chicks need love to! And hell it seems to be a trend now for the guy to be fat and girl to be skinny! WTF u want a skinny woman u better take a good look in the mirror first and get rid of that gut fat boy lol.
***WARNING***
Hope everyone has a good weekend. I need a better caption for #4. I would love to have some suggestions, hell I will have a contest. The best caption wins a set of E-A-R taper fit ear plugs. Let the games begin!