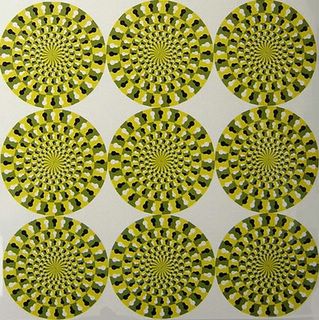 I love these trippy photos. This one looks like they are all moving but guess what? They arent, I would advise u to only look at it sober. Consider yourself warned.
Old people love or young mexican lovers u tell me.
I spent some time trying to figure out this mobius strip .
Very Escher-ish .