A line made famous by Forest Gump by applies to me at the moment. Last night I was feeling a little sluggish so I decided to make myself a double exsprsso at home. The first one went off with out a problem but the second one casued a bit of a problem. Now if you will look at 'Exibit A' notice the left side of the stove. There are two burners one can turn on, on the front burner I had my little coffee maker and sitting on the back one was a bottle of corn oil. It only had about 2 cups left in it, which was my saving grace this time.
Exibit A- the after clean up.
I turned on the back burner with the bottle of oil and not the front one and went to eat my food. After a few minutes I smell something strange, but a very familiar strange smell one can find in any trailer park or the ghetto when you are standing by the 24 hour chicken shack. As I look over I see the bottle of oil getting smaller......and the stove slowly being covered in oil. I jumped up faster than a straight guy suddenly realizing he had just sat down in a gay bar.
And as you can see by 'Exibit B' this was what I got when I lifted it of the burner.
Exibit B-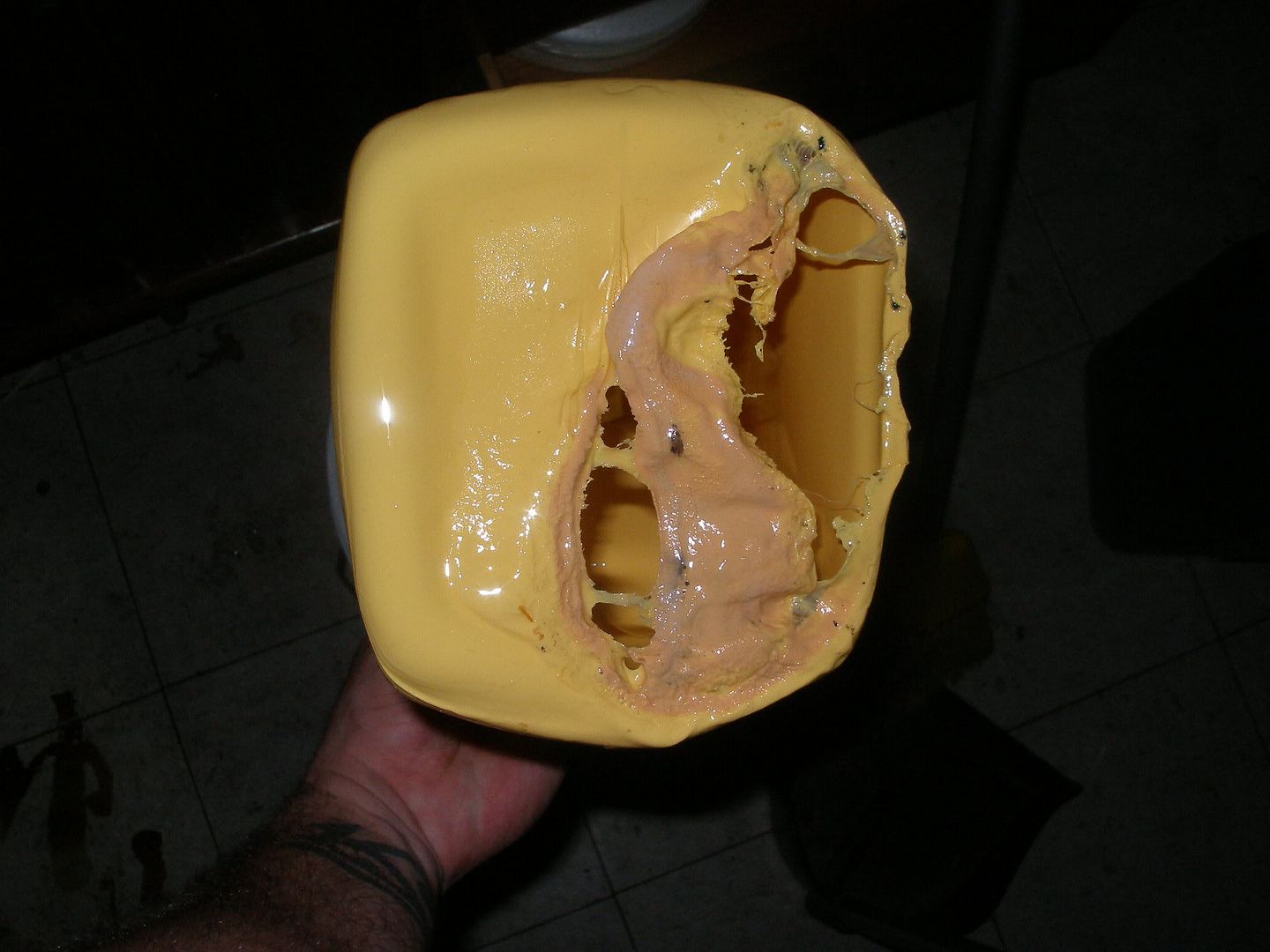 I grabbed about a roll and a half of paper towels to try to keep the oil spill contained, Juan Valdez could have used this method and saved himself a world of hurt. Between myself and my sister in law Sharron we get the spill cleaned up with only killing one seagull and two sea otters. Maybe we should go into the oil spill clean up buisness, we just beat the best record ever for an oil clean up.
The end result of the clean up can be seen in 'Exibit A' and 'Exibit C'
Exibit C-
If you get the Juan Valdez joke I can easily assume that I can legally sleep with you and not have to worry about hiring Wacko Jacko's lawyers. And in sleeping with you I mean it in the way Jacko ment it-- bajamas, California King bed, monkies, and bottles and bottles of Jesus juice!